DEREK SIMPSON ANNOUNCES KiNG SUN LP, SHARES NEW SINGLE "NO FORCE" - (7/11)
Wu Wei (chinese, literally "non-doing") is a concept of Taoism and means natural action, or in other words, action that does not involve struggle or excessive effort. Wu Wei is the cultivation of a mental state in which actions are effortlessly in alignment with the flow of life.
Derek Simpson wants you to let it go. At the very least, he wants you to live a happier and more mindful life. Derek Simpson has a knack for weaving philosophy, religion, history, and modern culture into delicious sonic spoonfuls.
With this release, it has been revealed that "No Force" along with the previously released singles will be included on a forthcoming LP entitled KiNG SUN. The LP will include a total of eleven original compositions.
From Derek: "This was one of the first ideas I had for KiNG SUN, making a song all about the Taoist principle of Wu Wei. This principle has helped me keep peace in moments that would otherwise feel hectic, as well as strengthening my understanding of the flow of things around me. Me explaining this, though, is actively against Wu Wei because it comes from the assumption that the natural state of this song and it's message needs extra explanation. Can you see now how we trap ourselves in over-exertion? Enough energy is enough, and life is one long dance."
"No Force" is out July 11th and is taken from the forthcoming KiNG SUN LP out August 15th via Trailing Twelve.
Pre-order the limited editor tarot box cassette here.
Written and Recorded by Derek Simpson, Trailing Twelve (BMI)
Performed By Derek Simpson, Trailing Twelve (BMI)
Artwork By Joshua Tarantino
Press Photos by Nyiko Beguin
TTRS018
© & ℗ 2019 Trailing Twelve Records. All Rights Reserved. Unauthorized Copying, Reproduction, Hiring, Lending, Public Performance, And Broadcasting Strictly Prohibited.
DEREK SIMPSON - No Force
TTRS-018
Released 11 July 2019
Length: 03:53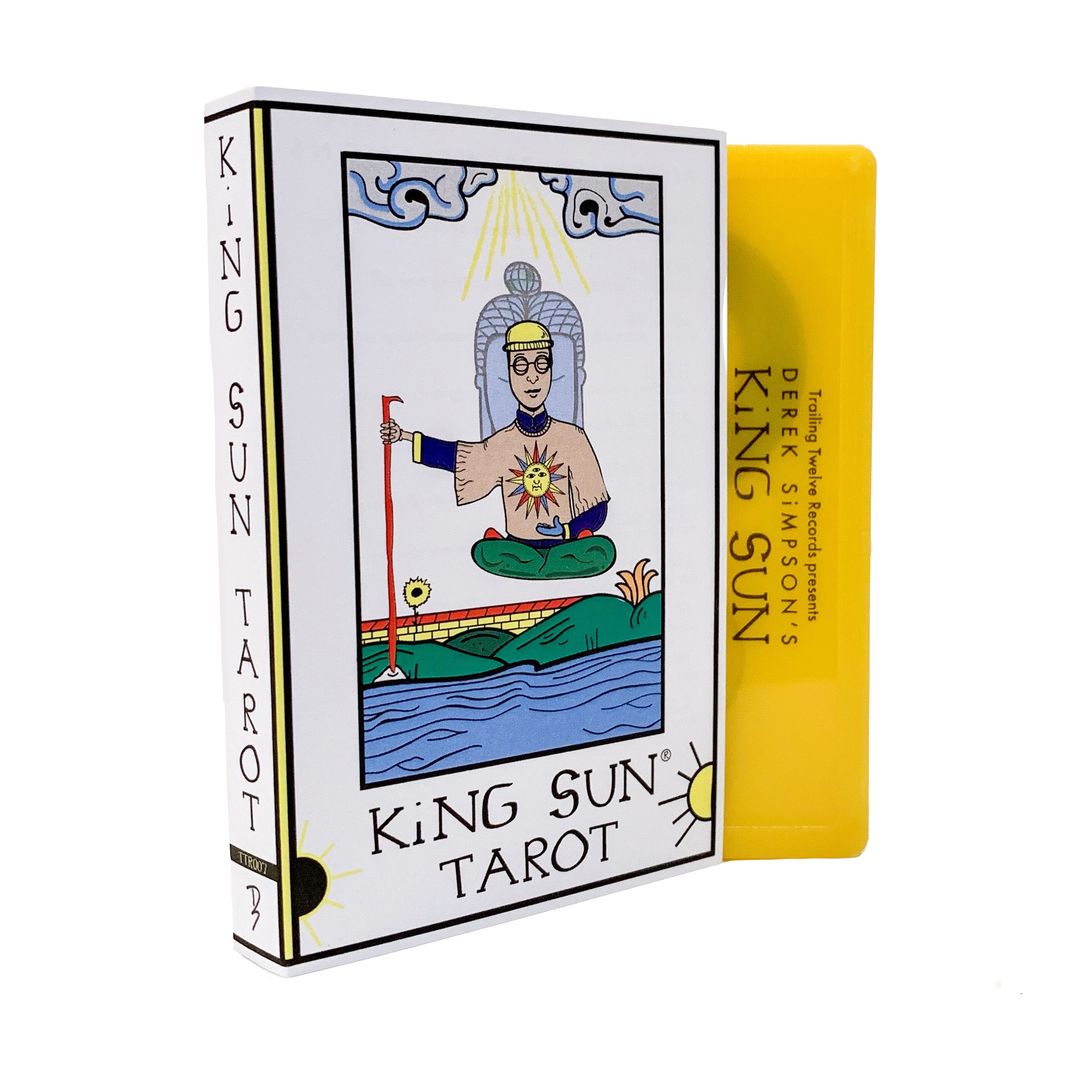 Derek Simpson - KiNG SUN - Cassette (TTR-007)
First 20 orders include a Tarot sticker signed by Derek.
Limited-edition tarot box cassette. (limited to 50 copies)

Side A
1. Wake Up
2. FRiENDS
3. Like Om
4. Tread
5. Alone Again
Side B
1. Open Water
2. No Force
3. Learn To Fly
4. Be
5. Nothing
6. E.D.R.